Some Of Our Clients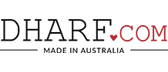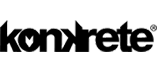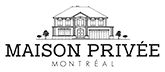 A self-serve ad exchange that provides solutions for advertisers to buy traffic and for publishers to generate revenue. We provide a platform that helps advertisers enhance their reach and create highly effective, targeted campaigns on global traffic sources. Publishers enjoy the simplicity of a code that they place on their site in order to generate revenue from creating content.
2530 Publishers and 6975 Advertisers use Exchange
A fully managed digital agency helping businesses grow online through advertising. From initial strategy to actual implementation and reporting, we have the ability to grow your online revenues by having campaigns fully managed by a qualified team using advanced tools. Imagine being able to promote and sell effectively on every major ad platform, while your business focuses on other core activities. This is possible with Connect.
53 Businesses use Connect
A simple WI-FI device that allows you to collect valuable information about the people in your business and walk-bys. Use more effective ways to retain customers and improve product placement to encourage purchases, while collecting information to enhance future marketing campaigns. A breakthrough for in-store data collection and sales growth.
Get started with us
As you can see, Mediahub offers a wide selection of solutions all geared towards helping businesses become successful in the digital world. If you want more information, we'd love to chat.
Contact Us